You've heard of all the famous So Cal hot spots– Hollywood, Laguna Beach, Malibu, Anaheim. But, allow me to introduce you to one of my absolute favorite places to visit in Orange County– Costa Mesa. If you haven't been to Costa Mesa yet, you are totally missing out on a great vacation destination! Because it sits between LA and San Diego, Costa Mesa borders amazing beach towns, and world-renowned destinations, and has a cool vibe all on its own. It is a fantastic home base for visitors wanting to explore all of the iconic spots in OC while also being a great city for shopping and sightseeing. In October, I had the intense pleasure of visiting Costa Mesa with the Picking Daisies Media team and we had the most incredible time together.
Where You Need To Stay:
Whenever I visit, I LOVE to stay at the Costa Mesa Marriott. With exceptional service and accommodations typical of any Marriott Hotel, it provides the perfect spot for rest and relaxation after a long day of shopping, eating, and exploring. With an incredible fitness center, on-site restaurant and bar, and the most luxurious, newly renovated suites ever, Costa Mesa Marriott offers everything you could possibly need for anything from an overnight stay to a week or more! Not to mention, the beds are so comfortable and the suites are well-appointed to ensure an amazing stay. There is even a pool and outdoor lounge area complete with comfortable seating options to chat with friends or enjoy some fresh air!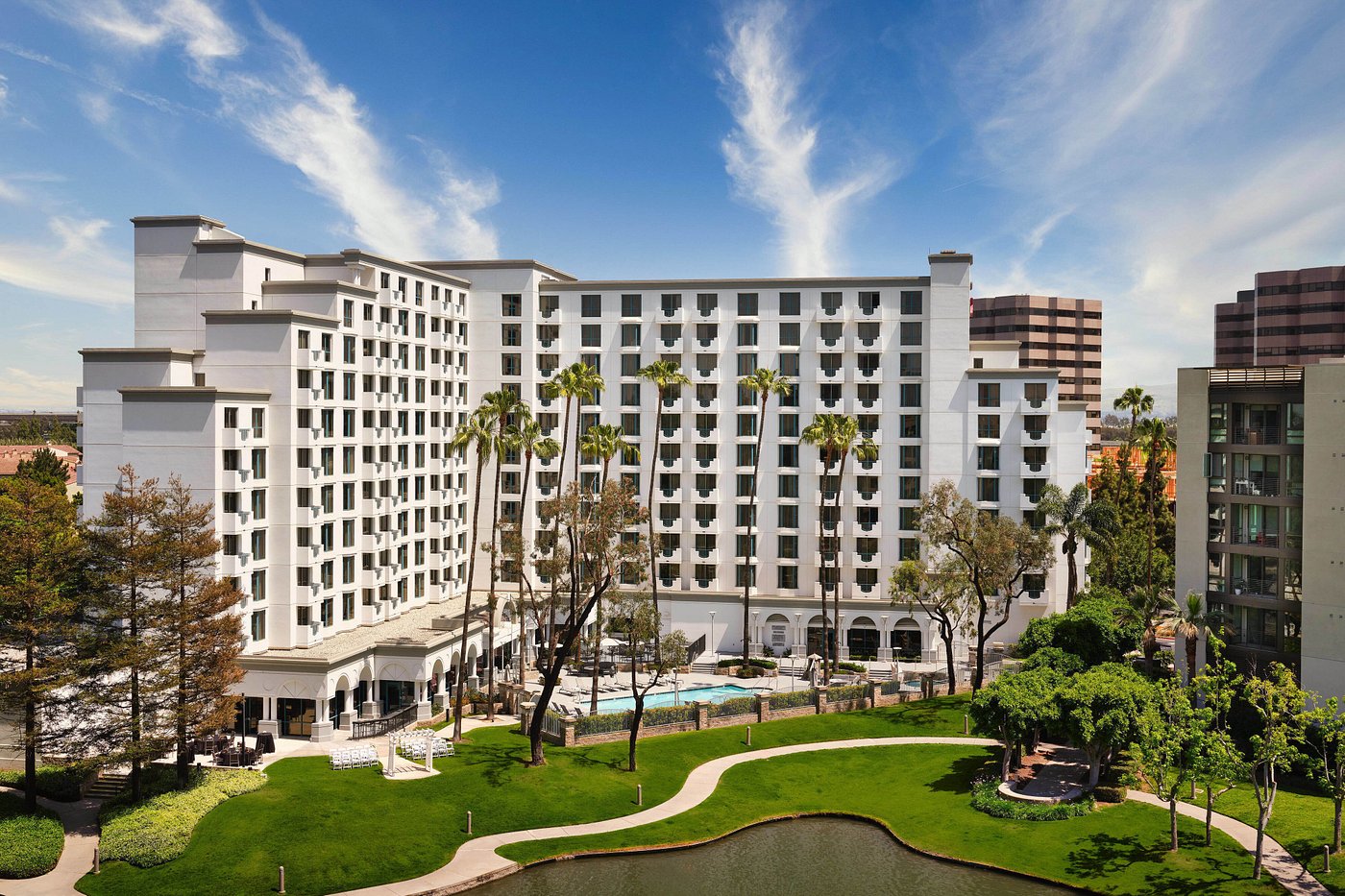 Local Things to See:
What is so great about the Costa Mesa Marriott is its location. It is within walking distance of so many great spots. Segerstrom Center for the Arts, where world-renowned concerts and plays are performed, is literally across the street. And, one of my favorite places to visit, the Orange County Museum of Art (OCMA) is practically right next door to that! 
OCMA is an incredible destination all on its own. The museum's collection consists of more than 4,500 pieces of history, with an emphasis on 20th and 21st-century art. The pieces are on rotation depending on which exhibits are highlighted at any given time. And to keep things fresh and interesting, OCMA hosts countless special exhibits and new commissions all the time so there is something new to see each time you visit. It is absolutely inspiring to be in the presence of such significant pieces of history, and in such an amazing location in Southern California. 
Anyone who has followed me for even a short amount of time knows how obsessed I am with Disneyland! That is yet another great thing about Costa Mesa– how close it is to the Disneyland Resort. Only 20 minutes away from the parks, Costa Mesa is a convenient place to stay for a Disney vacation if you are wanting to explore a great city outside of Anaheim. It's honestly like two vacations in one when you stay there, but venture to the parks all day. Of course, Picking Daisies Media had to spend a day venturing over to Disneyland and we had an amazing time! It was so fun to take my team to visit one of my favorite places. 
What Costa Mesa is probably best known for is its shopping. South Coast Plaza is a shopper's dream destination for the wide array of stores that it has. South Coast is known for luxury. With all of the luxury brands (hello, Louis Vuitton!), designers, and boutiques you can possibly imagine, it is truly paradise for anyone who considers designer shopping a sport. There are also all of the typical mall stores that you would expect which means it caters to every budget while making you feel really fancy just being there! Oh, and by the way, it's also walkable from the Costa Mesa Marriott!
If you Get Hungry:
After a long day of shopping or visiting OCMA (or visiting the Disneyland Resort!), the best way to unwind and relax is by having a great meal. That's where Water Grill comes in. Located in South Coast Plaza, Water Grill is an upscale seafood restaurant with gorgeous entrees, delicious cocktails, and an extensive beer and wine list. For the not-so-seafood-enthused, the menu also offers steak and chicken entrees. A few of the members of our team got some sushi rolls and they could not stop gushing about how fresh everything tasted! And the wine list? Amazing! There is truly something for everyone and each perfectly curated dish is sure to leave you dreaming about it for weeks to come. The food is absolutely delicious and the atmosphere is beautiful and luxurious. 
With such iconic beach towns so close by, you really can't visit Costa Mesa without going to the beach. The city literally borders Newport and Huntington, while Laguna is only a short drive south on PCH (talk about iconic!). There is so much to see and explore in these gorgeous spots and they offer even more great food and shopping as well as, obviously, breathtaking scenery! 
What are you waiting for?
You literally have no reason NOT to make Costa Mesa your next vacation destination. Its location is so perfect for checking out nearby beaches and Disneyland, while also being an amazing city to explore all on its own. With incredible accommodations, luxurious shopping and sightseeing experiences, and amazing dining, it really is the perfect place for a vacation! Be sure to add it to your list of must-visit destinations because I guarantee you will love everything about it.
Check out all the fun on my Instagram here!